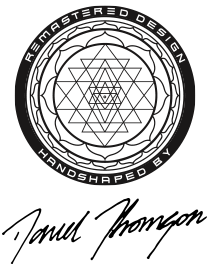 OB1 5' 3"
AUD$940.00
A New Master is Born
10 years on from the Birth of the MPH comes the latest and greatest in Tomo's planning Hull Technology.
The OB1 is a beautiful concoction of unique, simplistic aesthetics with a futuristic engineering, which epitomizes the essence of speed and high performance potential.
Functionally, the OB1 is incredibly intuitive, lightening fast and performance potential second to none. The parallel outline and a wide diamond tail provides very low drag sensations and coupled with the (QISC) hull adds lift and responsiveness. The purely functional torpedo nose profile accentuates the effortless and forgiving maneuverability of the design.
WHAT'S YOUR IDEAL VOLUME?
Use Firewire's Board Volume Calculator to get your ideal board volume - click here.
Personalised After Purchase Service
Once you have selected and purchased your board, our custom board concierge team will be in contact with you by phone to finalise your custom order before been pushed into production.
Optimum Wave Size
2 - 6ft
Rocker
Intermediate / Advanced
Fin Setup
Tri, Quad
TOMO TECH (CUSTOM EPOXY)
Tomo Tech features a Stringerless 2.2lb EPS core, strengthened by Triple 15mm Carbon Reinforcing Strips - top and bottom. 100% Epoxy Bio Resin with a combination of S-Glass / Bi-Axial or E-Glass/S-Glass layup. Customizable for desired flex / strength characteristics.