EVOLOUTION
Tomo's experience with the classic San Diego (Keel fin) fish shaped his passion for effortless speed and flow. Flowing these experiences came the desire to modernise this sensation of speed with drastic reductions in width , thickness and addition of rocker. The evolution spiralled outward fast with the addition of angular tails inspired by 21 century fighter jet wing profiles. Now days the refinement has boiled down to one shape that epitomises Tomo's vision for the ultimate HP Fish design. The EL Tomo Fish.
See more on the early design evolution of the El Tomo here.
Design
Architecture of Speed
The El_Tomo is a high performance dual-fin designed for small waves or flatter face condition. It is an a continuation or 'update' of the classic Tomo Raptor dual fin design circa 2008.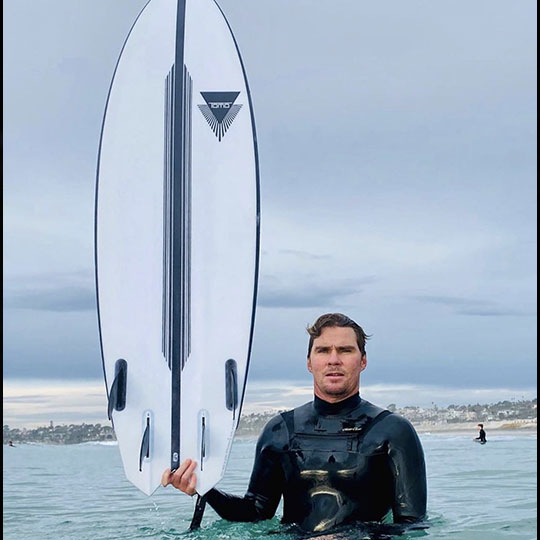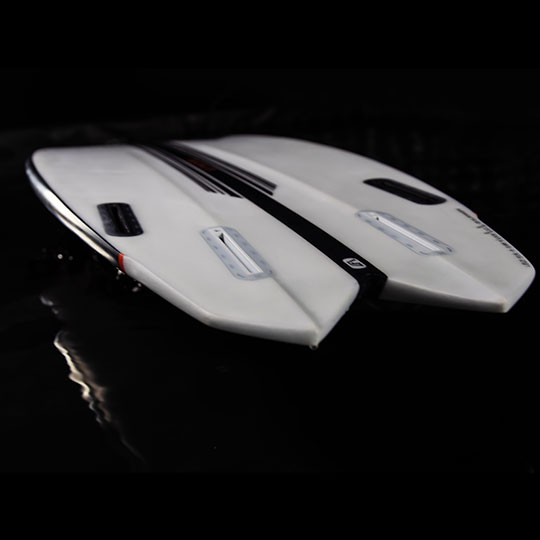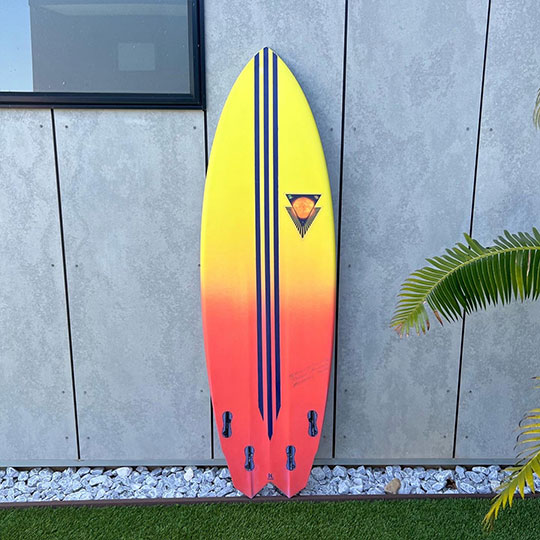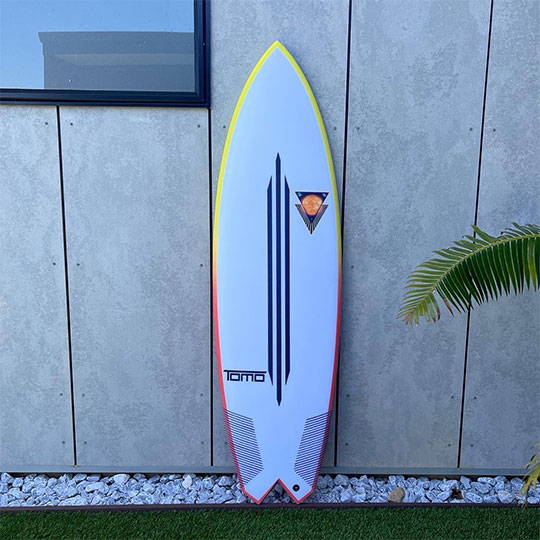 Modern
Classic
This modern classic takes fish design into a new dimension. Trademark Tomo Jetfighter tail, multi concave planning hull and Keel/Quad combo fin placement compliments a variety of surfing styles and wave conditions.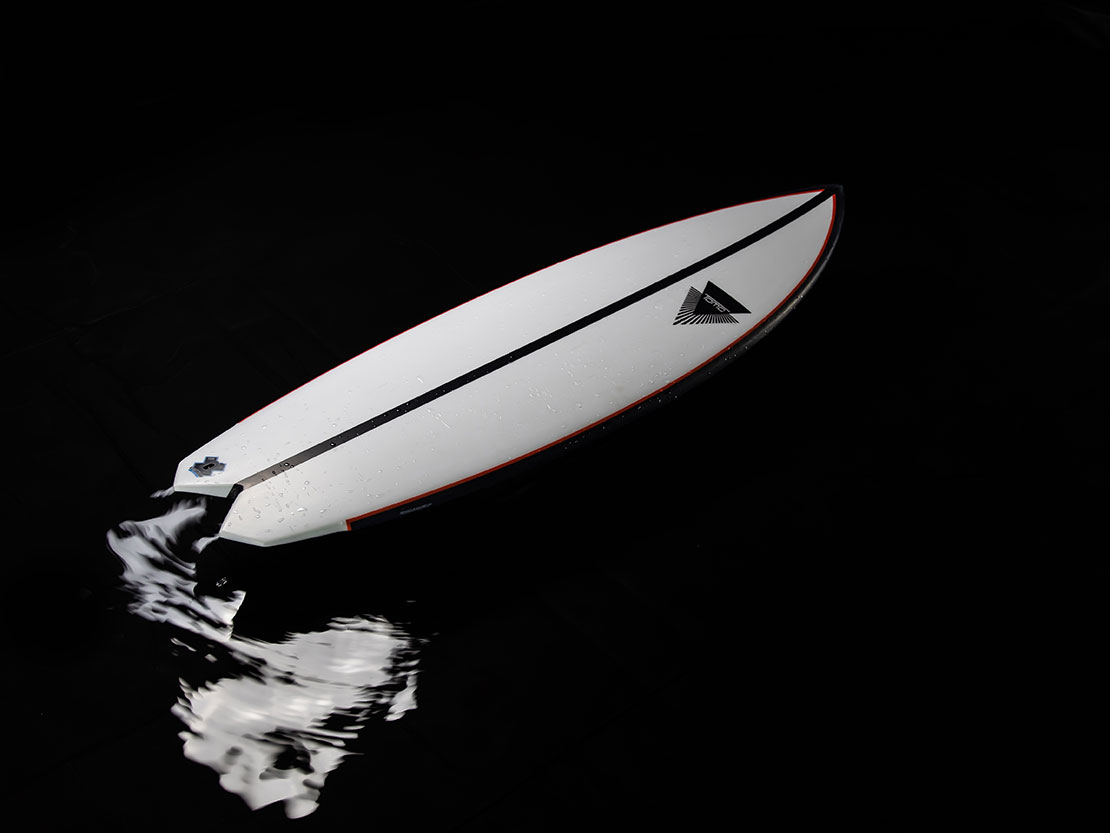 Hydrodynamic tuned
It is a Hydrodynamic tuned, low drag design. Fast of the mark with a free flowing rail to rail base line like all good Fish design.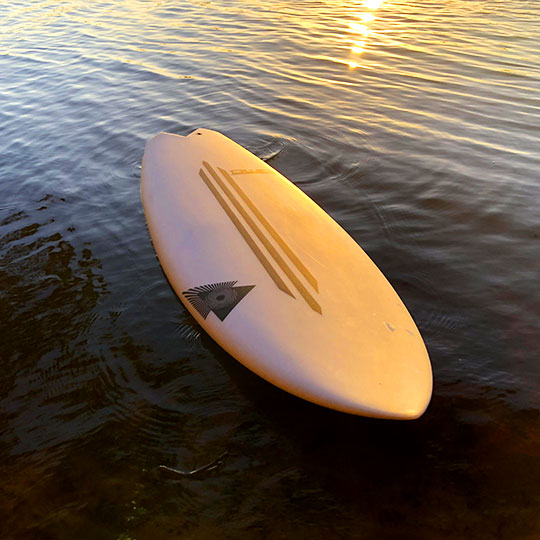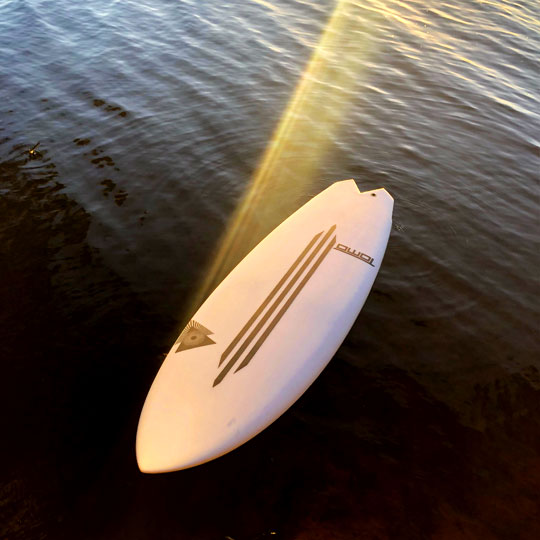 Driving power
The El_Tomo's sleek refinement allows for high performance potential, driving power turns and explosive lip attack.