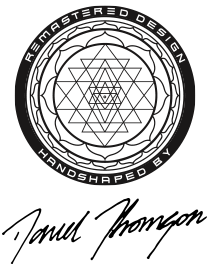 Nano 4' 10"
AUD$940.00
The NANO is the stock MPH and a true example of a 21st century modern thruster. It is a user friendly all around board but a radical performer with free flowing speed and a very natural controlled ride. Effortlessly fast and loose, yet predictable and drivey, the NANO ticks all the boxes. The rider really feels as though they can pull off any manoeuvre and it rides with a very pure sensation of flow.
The NANO features a clean, foiled shape, a wide point forward of Center, a round nose for smooth turns and a wide chopped tail with soft corners for exceptional speed and glide. The straight rail line through the back end of the board will provide the necessary control through turns. The Nano has a surprising range with good edge control in bigger punchy waves.
Ride this one in the middle to the performance end of your preferred volume range in thigh to slightly overhead surf. Ideal for intermediate to advanced surfers.'
WHAT'S YOUR IDEAL VOLUME?
Use Firewire's Board Volume Calculator to get your ideal board volume - click here.
Personalised After Purchase Service
Once you have selected and purchased your board, our custom board concierge team will be in contact with you by phone to finalise your custom order before been pushed into production.
Optimum Wave Size
3-8ft
Rocker
Flat
Fin Setup
Thruster
TOMO TECH (CUSTOM EPOXY)
Tomo Tech features a Stringerless 2.2lb EPS core, strengthened by Triple 15mm Carbon Reinforcing Strips - top and bottom. 100% Epoxy Bio Resin with a combination of S-Glass / Bi-Axial or E-Glass/S-Glass layup. Customizable for desired flex / strength characteristics.