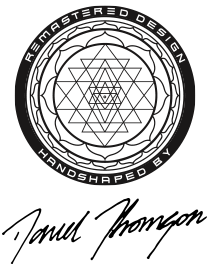 Hydroshort Squash 5' 4"
AUD$940.00
Next generation performance with consideration for artificial waves.
The Hydroshort is next generation Tomo Shortboard design. Inspired by the functional aesthetic of the Hydronaut, The Hydroshort is tuned for maximum performance in small to medium waves. Highlighted by the ultra-modern 'torpedo' nose profile the Hydroshort has an incredible rail to rail flow and low swing weight at the front end which translates to a feeling of instant response. Coupled with a clean continuous, (medium) rocker curve and the Quad inside single concave (QISC) the Hydroshort is ready for maximum wave attack with tremendous burst of speed.
* Squash tail version is slightly favorable to flatter face and weaker wave conditions.
WHAT'S YOUR IDEAL VOLUME?
Use Firewire's Board Volume Calculator to get your ideal board volume - click here.
Personalised After Purchase Service
Once you have selected and purchased your board, our custom board concierge team will be in contact with you by phone to finalise your custom order before been pushed into production.
Optimum Wave Size
3 - 6ft
Rocker
Medium Continuous
Fin Setup
Quad, Thruster
TOMO TECH (CUSTOM EPOXY)
Tomo Tech features a Stringerless 2.2lb EPS core, strengthened by Triple 15mm Carbon Reinforcing Strips - top and bottom. 100% Epoxy Bio Resin with a combination of S-Glass / Bi-Axial or E-Glass/S-Glass layup. Customizable for desired flex / strength characteristics.