Design
Heavy Artillery
The Psykonaut range is a highly innovative take on big wave paddle in design. It has been conceptualized and perfected over the past 4 years to increase speed and projection in turns for large open faced waves.
It also can serve as a fun mid length design for smaller days for surfers looking to take the planing hull feel into a longer board to combat the crowds or for those who enjoy a cruiser surfing experience.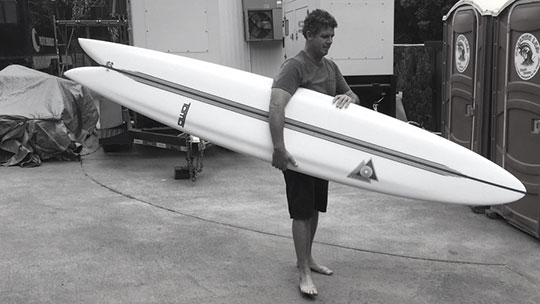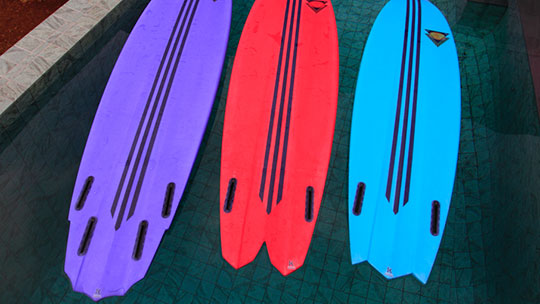 Profile
PLANING HULL
Based on planing hull theory, it features a long straight rail line with a torpedo nose profile for safety and lowing change of nosedive plus wider tail block for speed. This achieves several benefits. 1. It allows the design to be ridden shorter while maintaining adequate volume, rail line and paddle. 2. Projection and drive through the turns. lowering drag to outrun big sections where a low area pin tail may slow the board down.
Step rail / Concave deck
The highly innovative yet subtle step rail to single concave deck significantly helps reduce excessive volume in the rail which intern helps the rail engage strongly in the water, the subtle concave deck promotes further responsiveness on the board plus it helps with stability in paddling and take off.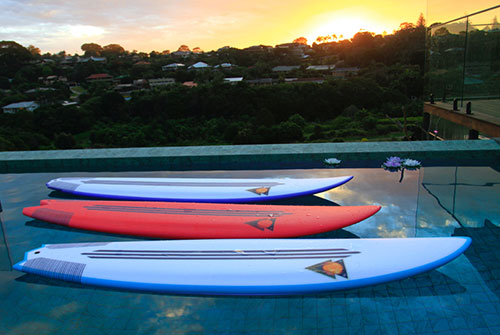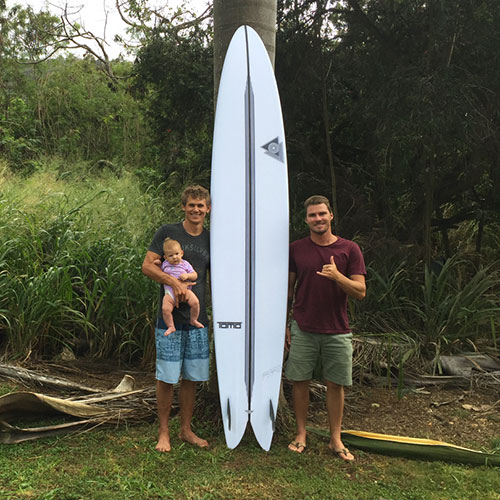 Vee quad concave
A totally unique and highly innovative hull configuration. VQC help the board roll into turns effortlessly while providing excellent grip and acceleration once the rail is engaged. It also maintains a lively sensation where some traditional Vee bottoms will feel sluggish.
Variety of Tail shapes and Fin Configurations
Choose between a traditional fish tail, or a variety of Low drag angular tails to suit your intended use or surfing style. Available in Twin- Keel, Quad , or Thruster.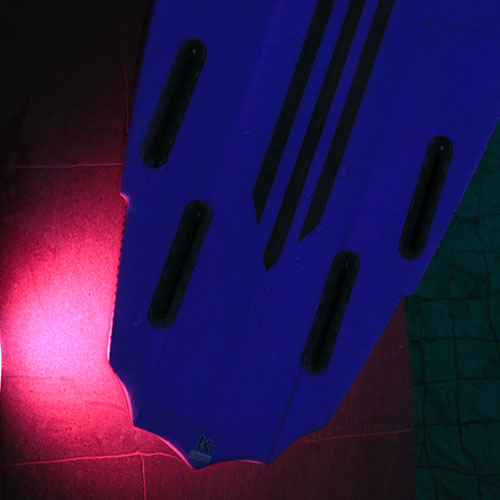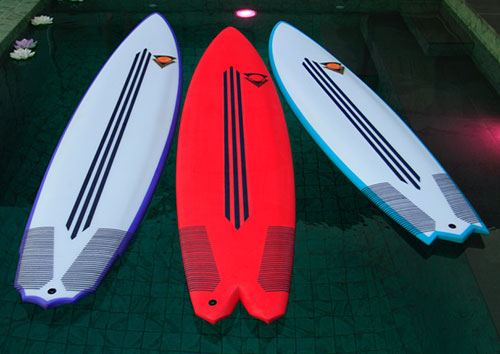 Highly Customizable
Please consult us directly to discuss your ideal Psychonaut Configuration prior to purchase, or if you prefer to secure your place. Add the Psykonaut to Cart and Check out, we will be sure to confirm all the design options with you prior to construction.